London Lions Are Betway All-Star Champions
---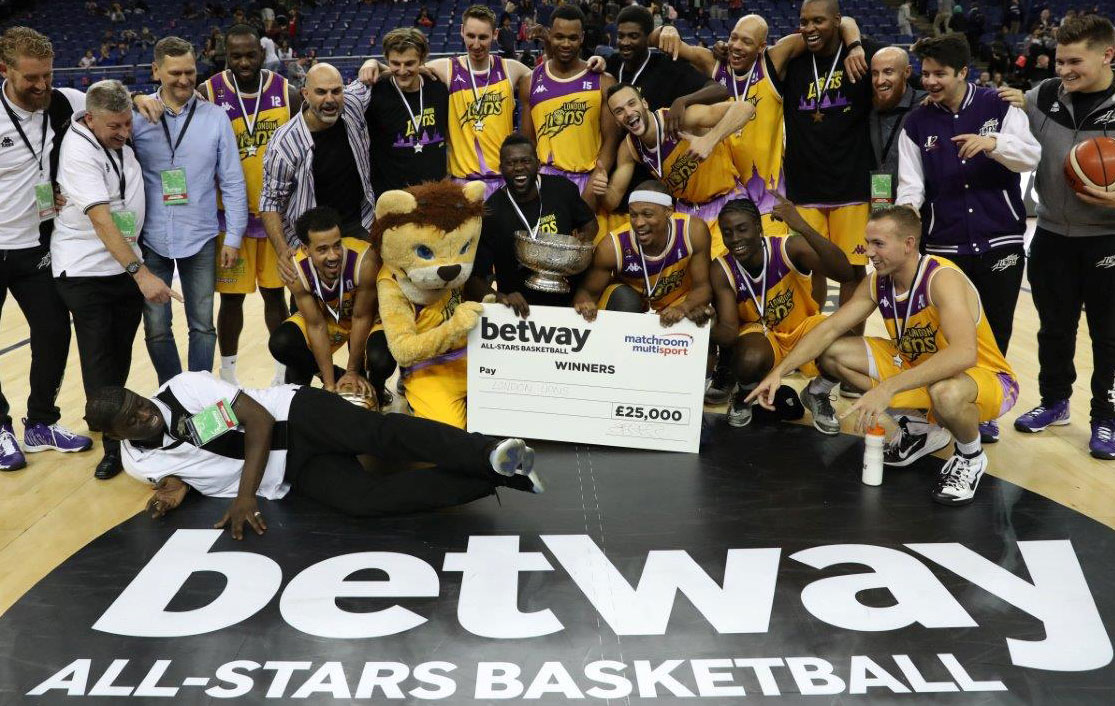 London Lions won the inaugural Betway British Basketball All-Stars Championship, beating Newcastle Eagles 26-25 in the final at The O2.
The London outfit were 26-20 up entering the final minute before Jaysean Paige landed a huge five pointer with 20 seconds remaining to give Eagles hope. However, Lions ran down the clock to spark jubilant scenes at the final whistle.
Justin Robinson landed the MVP award, and said the title and £25,000 winners' cheque felt like destiny for the team playing in their home city.
"We are happy and I felt like we were meant to win this," said Robinson, who has signed for Lions ahead of the 2017/18 season.
"This was our destiny, we came here to win, nothing less, and it is huge to land the title. I am enjoying the moment. To be player of the tournament is a great honour. There were a lot of great players here today, so I am happy to be MVP.
"Thank you to our fans, we appreciate them coming to support us. We will play hard and fight for them all season and we hope they will be behind us."
Head coach Mariusz Karol added: "It was really important for us to win this tournament because it was in London, and we were the home team. This is the first step on the new season and we would like to be back here in May for the BBL Play-Offs. But you could see today, there are so many strong teams in the BBL."
Lions saw off Bristol Flyers 18-16 in their semi-final, despite Flyers' frantic last-ditch efforts to find the winning points. Eagles then squeezed through 27-26 over Leicester Riders, taking the lead in the dying seconds thanks to Terry Martin.
Eagles had earlier lost their opening group match 41-22 to Flyers, but won through the double elimination stage with success over Glasgow Rocks and Sheffield Sharks. Lions took a direct route to the last four, beating Rocks and then Flyers for their semi-final spot.
The British Basketball All-Stars Championship introduced some exciting new innovations as the top eight BBL teams compete for a record-breaking £100,000 prize fund. Matches were just 12 minutes long with a 20-second shot clock while an all-Star 5-point line offered rewards for those willing to brave a shot from distance. Teams will also had a two-minute Power Play at their disposal, during which any points were doubled.