"All-Stars Is A Unique Experience. It Will Be Even More Exciting This Year"
---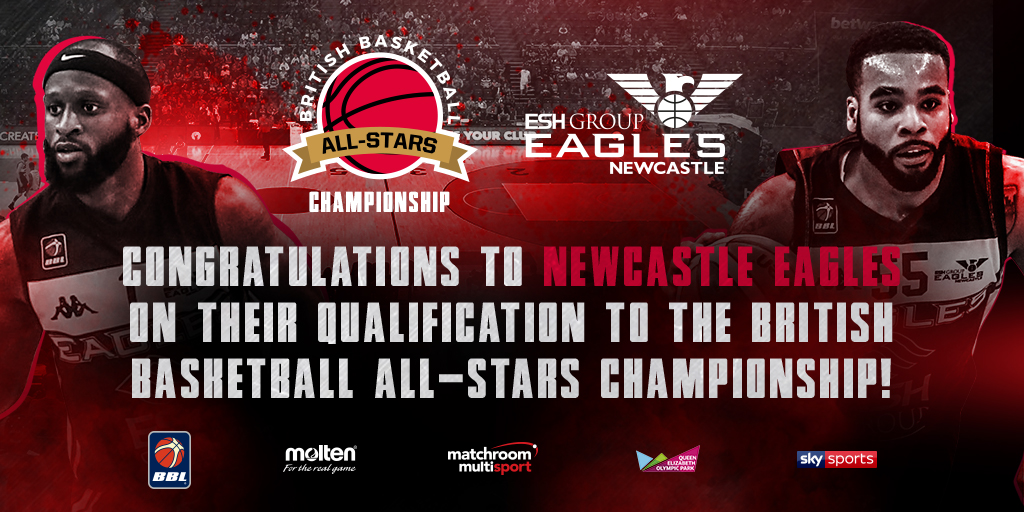 Esh Group Eagles Newcastle have their sights set on going one better at this year's British Basketball All-Stars Championship after finishing as runners-up to London Lions last autumn.
Eagles lost 26-25 in the 2017 final, despite a huge five pointer from Jaysean Page inside the final minute which set up a frantic finish in London. Fab Flournoy's side have already qualified for the 2018 All-Stars and the Newcastle player-coach wants his side to take the trophy this time around.
"It's great to be going back to London for the All-Stars Championship as we really enjoyed the event last year," he said.
"It was a real showcase for The BBL and I'm pleased to see it back again this year. Hopefully we can go one better than we did last year as well."
Eagles currently sit second on the BBL Standings and have joined defending champions Lions as well as Leicester Riders, Glasgow Rocks and Surrey Scorchers in having already booked their spot in this year's All-Stars Championship, a tournament forward Kai Williams says is like nothing he has ever experienced before.
"I think it will be another good experience going down to London for the All-Stars," said Williams. "I enjoyed it last year and it was a very unique experience as I'd never seen or done anything like that before. It was really cool.
"One of the best things about it is that you get to see all the BBL teams in a good league atmosphere. With it being at the Copper Box this time around it should make it an even more exciting event."
Captain Darius Defoe agreed and is exciting by the prospect of returning to his hometown for such a major event.
"It was a good experience last year and a lot of fun to play in," said Defoe. "I'm looking forward to playing in it again next season and with London being my hometown I hope to put on a good show for all the fans."
The 2018 British Basketball All-Stars Championship takes place on Sunday, October 14 at Copper Box Arena, London. Tickets are available via www.allstarsbasketball.co.uk with tickets priced at £20, £30 and £40 with courtside hospitality tickets available at £99. Under 18s receive 50% off tickets, excluding courtside hospitality. Family and group discounts will be available.