Macaulay – Lions Fans Are Still Talking About All-Stars Championship
---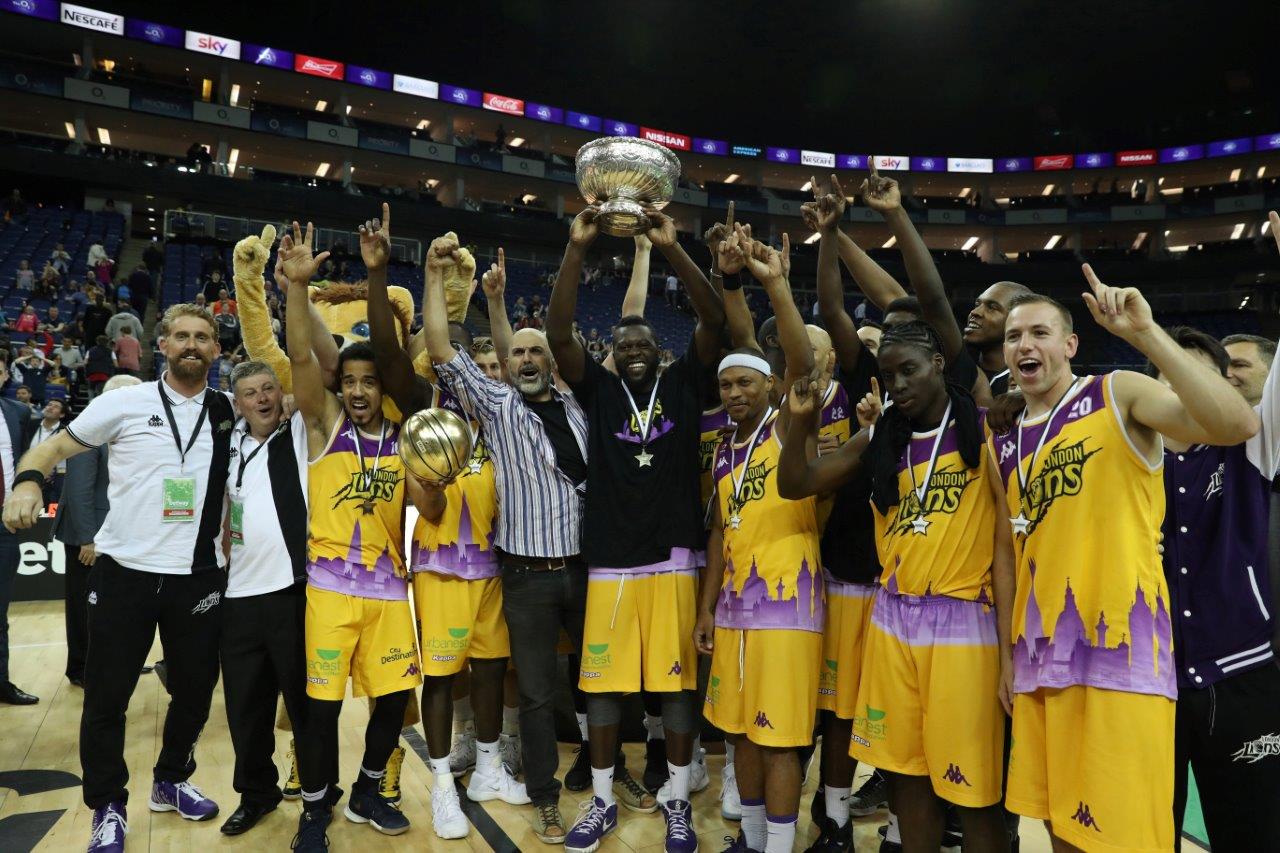 London Lions Chief Executive Vince Macaulay says his side can't wait to defend their British Basketball All-Stars Championship crown on their home court at Copper Box Arena on Sunday, October 14, and that Lions fans are still talking about the exciting new tournament.
Tickets are already on sale for the event's return in the autumn and London Lions have taken the first of eight places in the tournament as reigning champions. They will be joined by the top seven teams from the BBL Championship at the end of the season.
Lions won the inaugural British Basketball All-Stars Championship, beating Newcastle Eagles 26-25 in September. The tournament introduced some exciting new innovations – matches are just 12 minutes long with a 20-second shot clock while an all-Star 5-point line offers rewards for those willing to brave a shot from distance.
Teams also have a two-minute Golden Buzzer Power Play at their disposal, during which any points were doubled, and Macaulay says those innovations make the All-Stars Championship a highlight of the basketball calendar.
The Lions Chief Executive and Director of Coaching said: "We are delighted as the first winners of the British Basketball All-Stars Championship to be able to defend it this October, but to be able to do that on our home court at The Copper Box Arena is even better.
"We enjoyed the inaugural event and thought it was a great way for teams to meet up and for the tone of the season to be set. Even now fans are talking about the event and the 10-point shots etc. It will be another great highlight to look forward to."
Tickets for the 2018 British Basketball All-Stars Championship are available via www.allstarsbasketball.co.uk with tickets priced at £20, £30 and £40 with courtside hospitality tickets available at £99. Under 18s receive 50% off tickets, excluding courtside hospitality. Family and group discounts are also available.
The 2018 British Basketball All-Stars Championship will take place 1-6pm on Sunday, October 14 at Copper Box Arena, London.