MOLTEN ANNOUNCED AS OFFICIAL BALL OF BRITISH BASKETBALL ALL-STARS CHAMPIONSHIP
---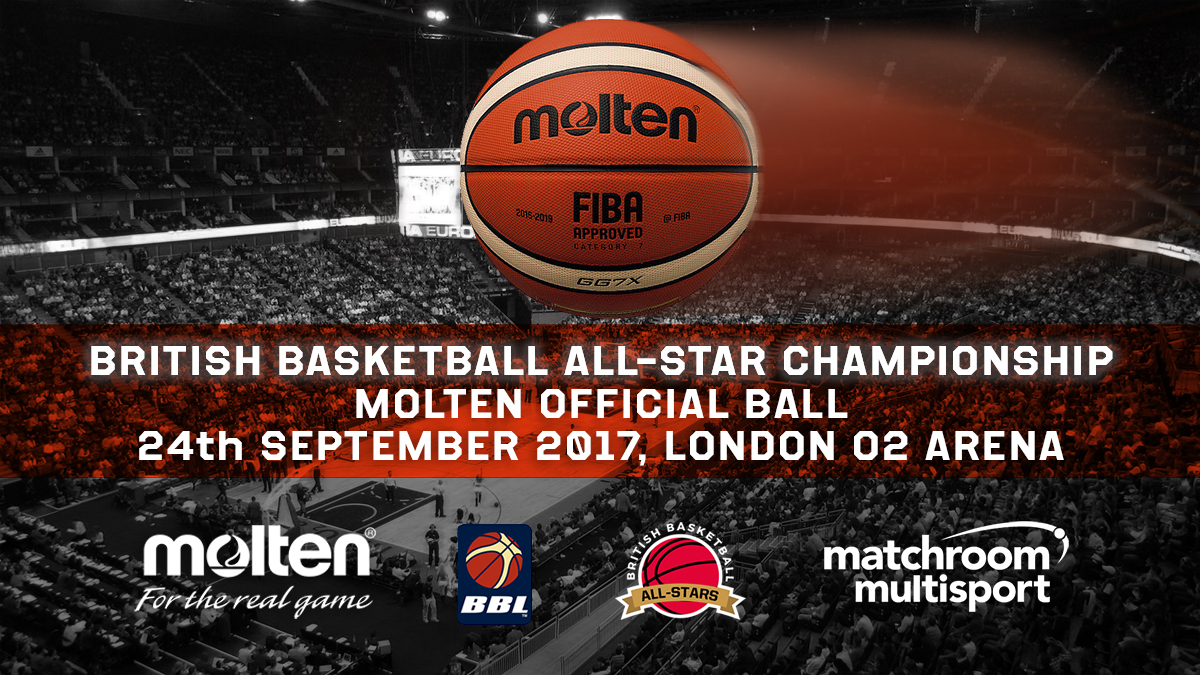 Matchroom Multi Sport are pleased to announce Molten as the official ball supplier of the British Basketball All-Stars Championship at The O2, London on Sunday, September 24.
The British Basketball All-Stars Championship introduces some exciting new innovations as the top eight BBL teams compete for a record-breaking £100,000 prize fund. Matches are just 12 minutes long with a 20-second shot clock while an all-Star 5-point line offers rewards for those willing to brave a shot from distance. Teams will also have a two-minute Power Play at their disposal, during which any pointes will be doubled.
Molten is the world's leading ball manufacturer and an internationally recognised brand. It is renowned world-wide for the exceptional quality of its ball products and its advanced technical know-how. This is reflected in the many international competitions and tournaments in which Molten are the Official Game Ball.
Unicorn Products Ltd acquired the UK and Ireland distribution of Molten Sports in 2012 and Bob Hope, the ex-professional basketball coach and GB Olympic Basketball Team Manager who introduced Molten to the UK, remains a consultant.
The announcement extends Unicorn's successful work with Matchroom Sport, developing the long-standing partnership as the PDC's official darts board, and sponsor of the PDC Unicorn Challenge Tour.
Edward Lowy Managing Director of Unicorn Products Ltd said: "It's wonderful to be involved in this hugely entertaining sport at a time when its popularity is at an unprecedented high, and to work with Matchroom and the BBL, both with whom we have a time-honoured affiliation".
Matchroom Sport Chairman Barry Hearn said: "We are delighted to welcome Molten as the official ball of the British Basketball All-Stars Championship.
"Molten are undoubtedly the world's leading manufacturer of basketballs and we are thrilled to have them on board for the inaugural All-Stars Championship at The O2. We've brought in some exciting new innovations for this one-off event as we put the best of British basketball centre-stage in London this September."
Tickets for the British Basketball All-Stars Championship are available now from www.theo2.co.uk and start from just £20 with group tickets available priced from £60 for four adults. A 20% discount is offered for group bookings of 20+. VIP Courtside tickets are available for £150 via www.allstarsbasketball.co.uk.